Assisting all your arm movements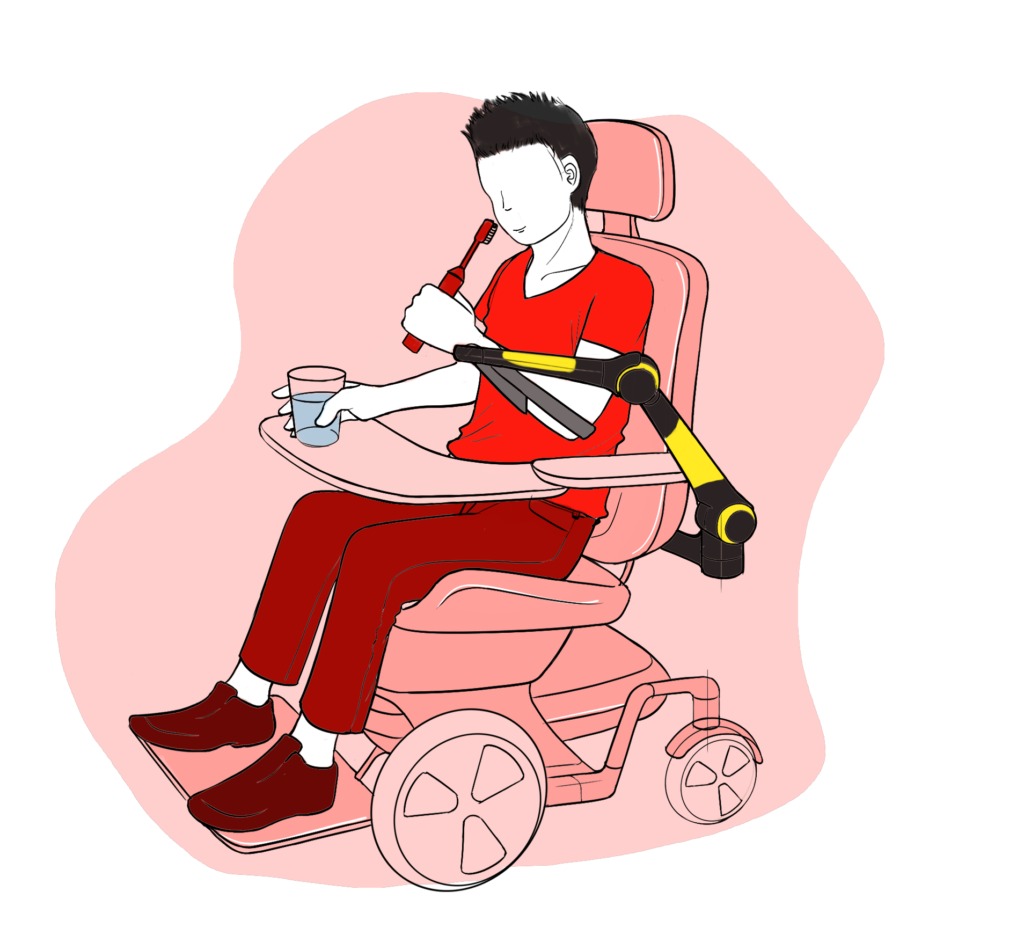 Second robotic device of our range, the ORTHOPUS Partner, with it's 3 motors, compensates the arm' movements :
on the horizontal plan/on the vertical plan/back and forth.
Even more support then with the ORTHOPUS Supporter !
3 actuators: lightens the arm on the 3 degrees of freedom (upwards, forwards, backwards)
4 arm brace sizes – S, M, L, XL
Customizable
Mountable on an electric wheelchair powered by the wheelchair battery
Made in France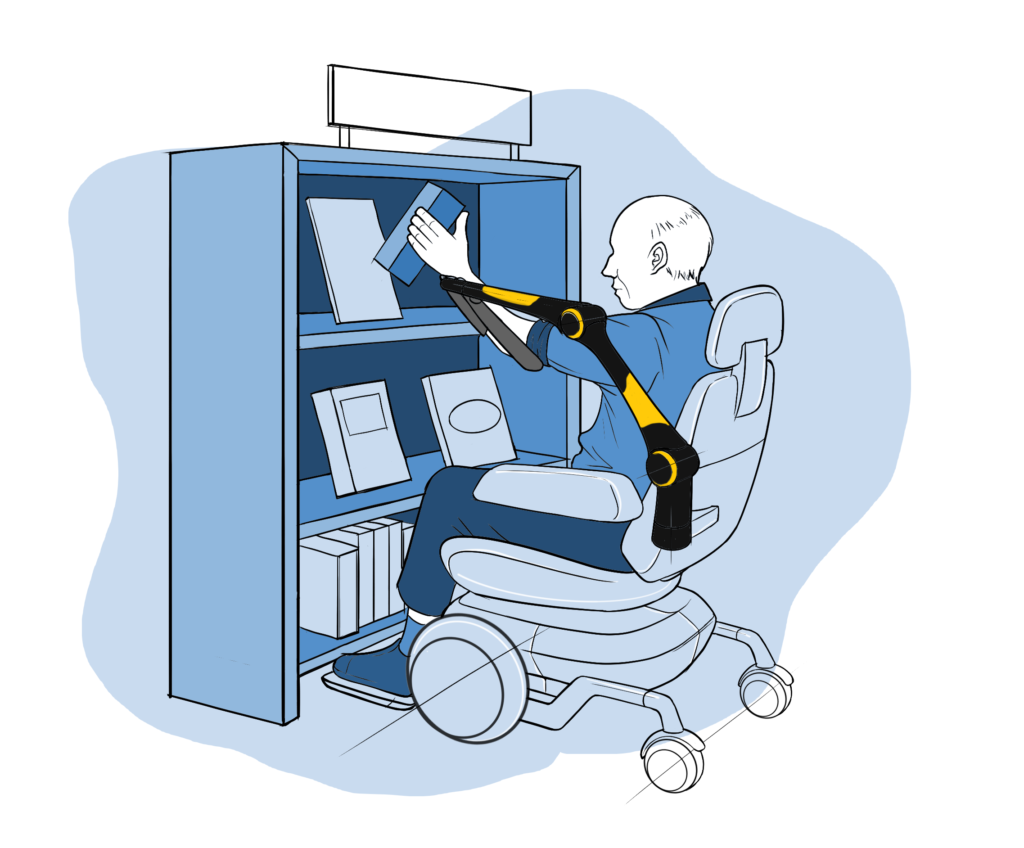 Interested in ORTHOPUS Partner?
Please leave us your contact to receive the next news about it!