Our robotic assistants are specialized for arm mobility: motor disabilities, neuromuscular diseases, musculoskeletal disorders.
You are an occupational therapist, a health professional, a person with physical disability (upper-limb), a professional or family caregiver:
Our range designed to fulfill all your needs
Our first robotic assistive device lightens your arm to help your motions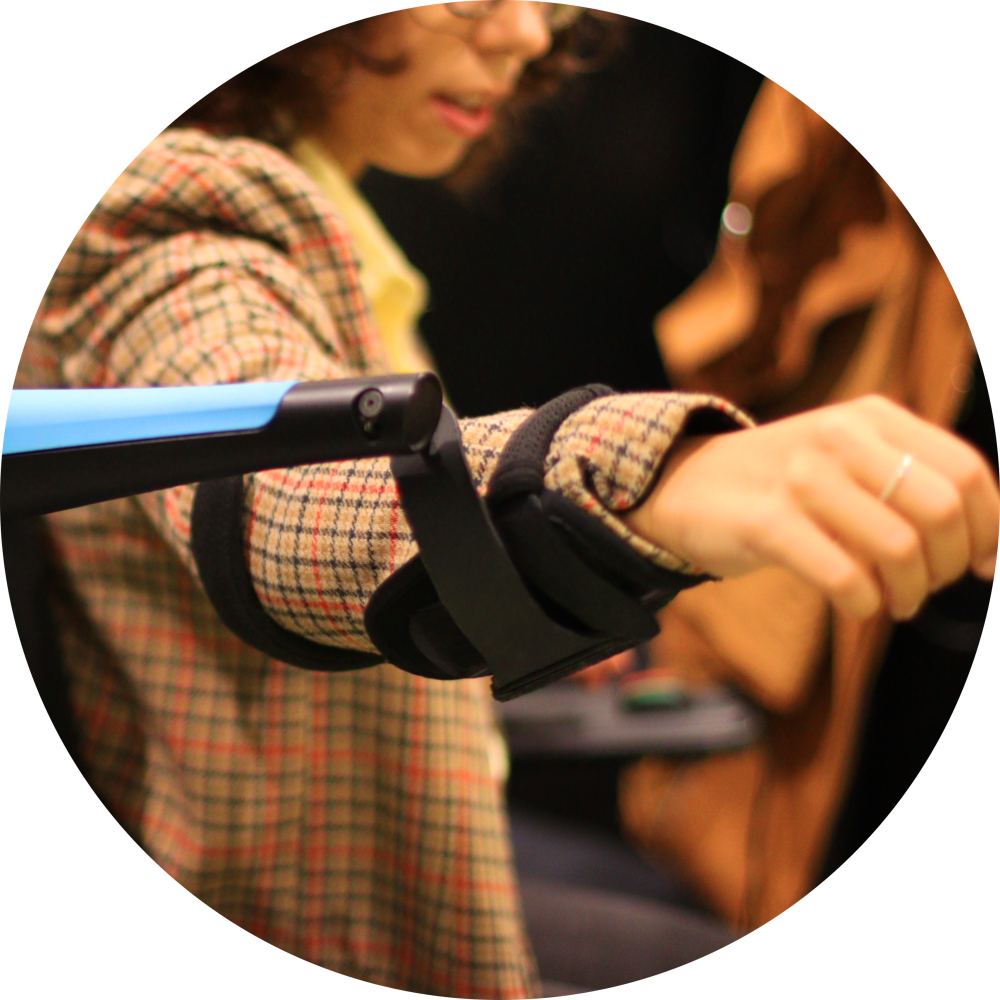 HANDITECH SOLUTIONS FOR EVERYONE
At the crossroads betwenn technology and solidarity, we are using our expertise to widen access to assistive technologies.

We promote an health system more FAIR, with ethical prices and moderate margins, SUSTAINABLE, putting our users' wellness before our profit, and OPEN sharing informations about the production of medical devices and prices.