Our range of upper-limb prosthetic solutions is for transradial amputations and disarticulations of the wrist.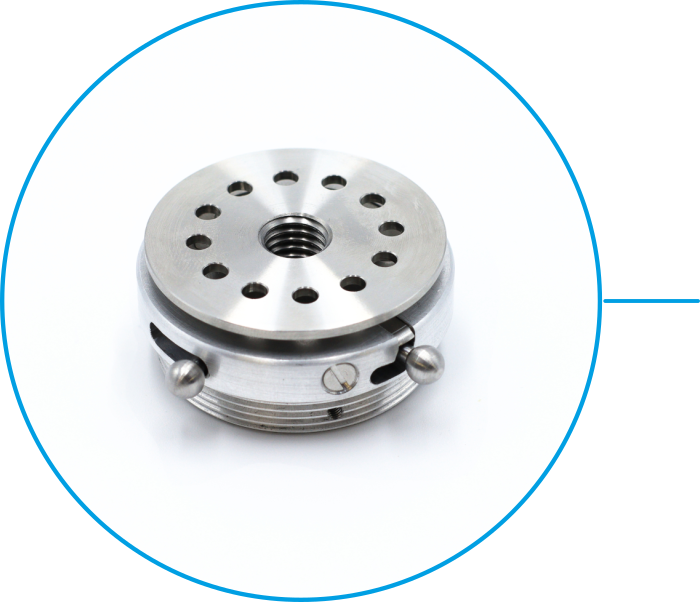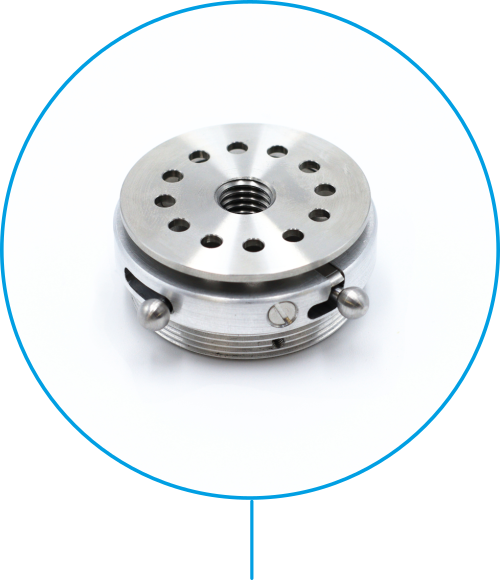 The mechanical wrist fits into a socket for quick connection-disconnection of different terminal devices.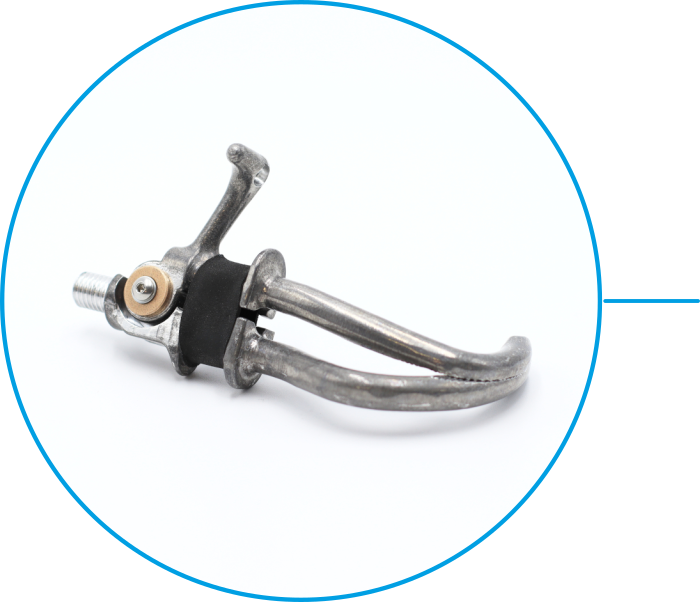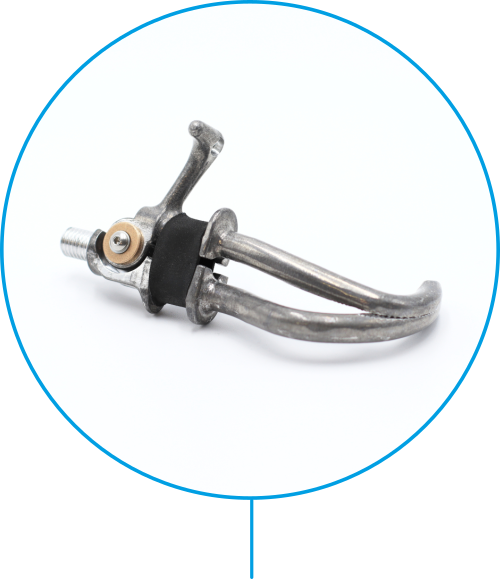 Rock solid, functional, easy to use and maintain, this cable-operated Work Hook makes manual work possible under all conditions.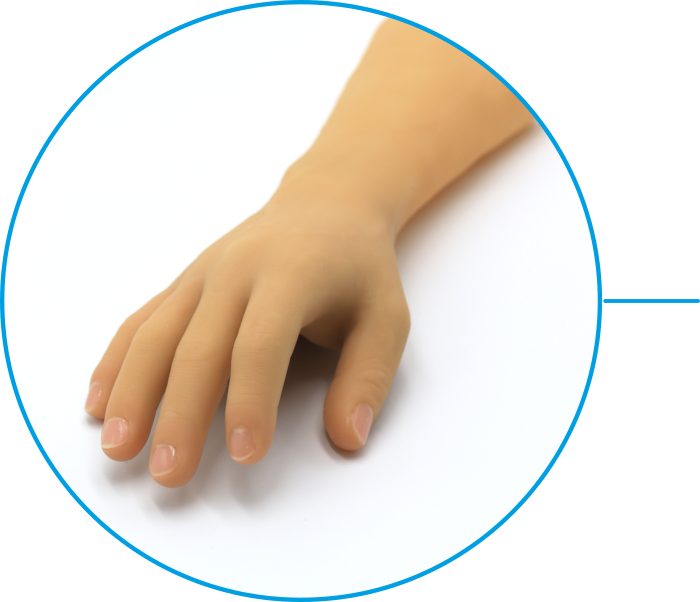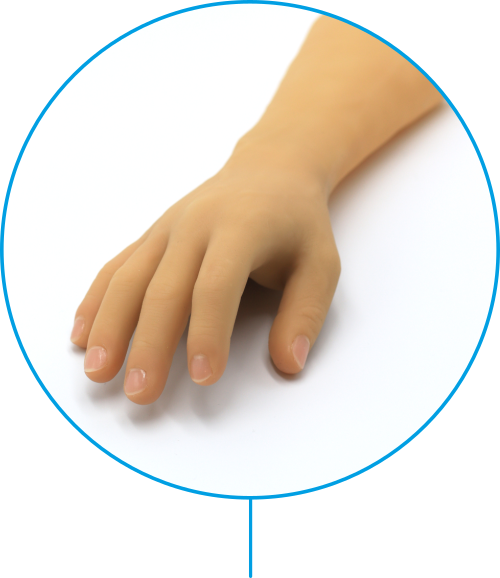 Discrete, this elegant prosthetic hand imitates the shape and aspect of the missing limb while rebalancing the body.
Solutions under development: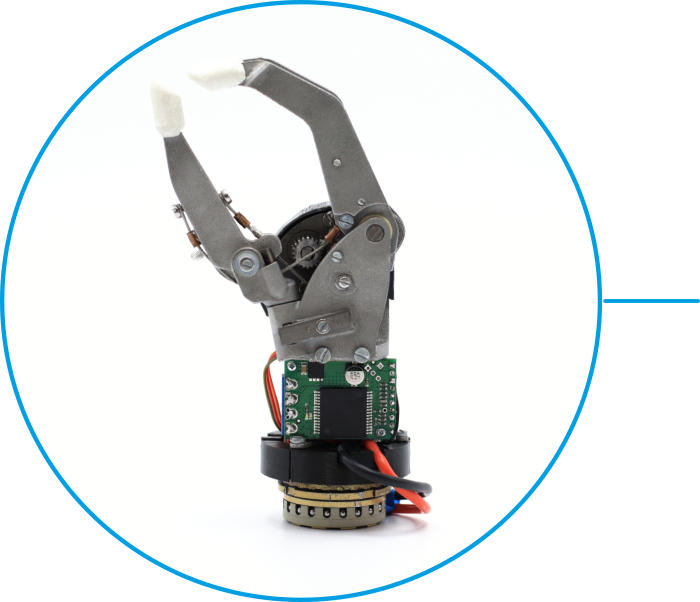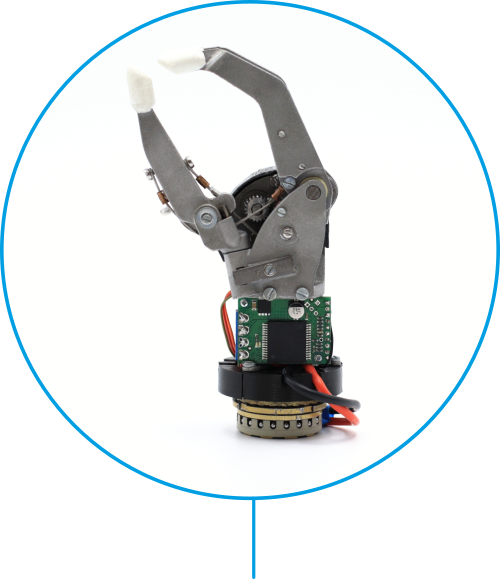 First myoelectric prosthetic hand, open source, certified, at fair price, with thumb flexion and abduction mobility.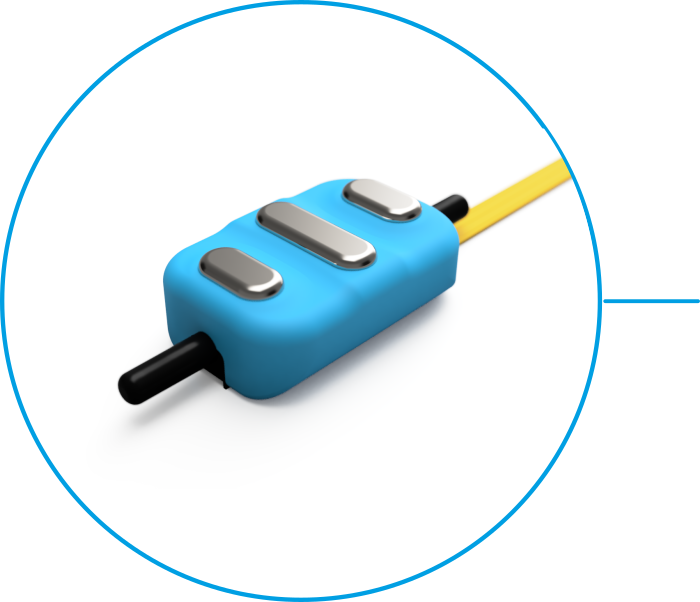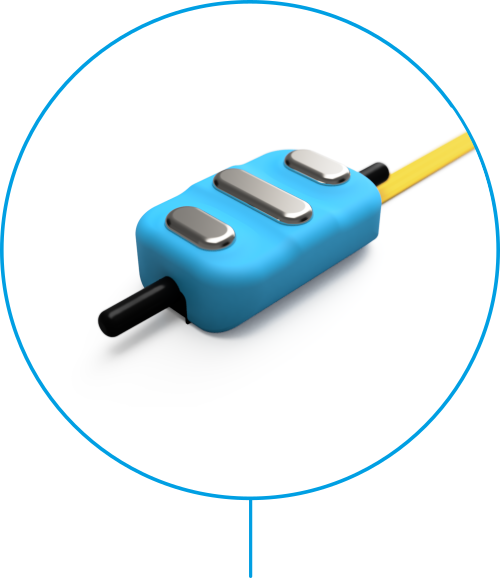 New electromyography sensor (EMG), also called myoelectric sensor, used to control movements of a prosthetic hand.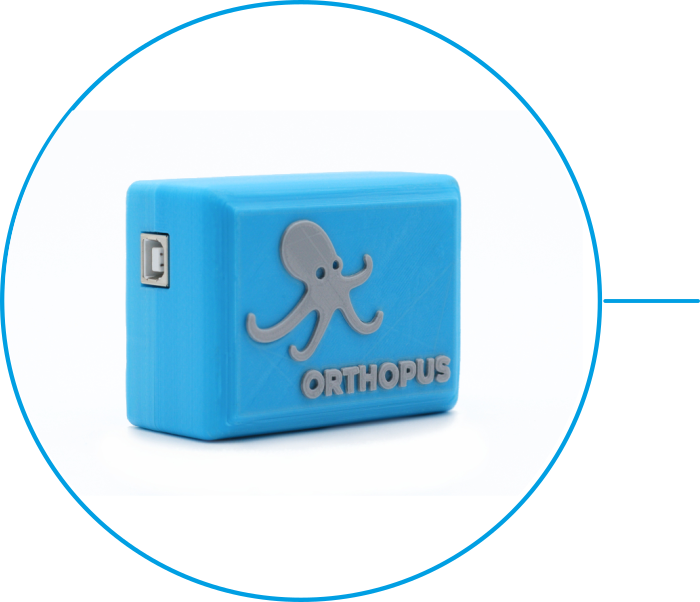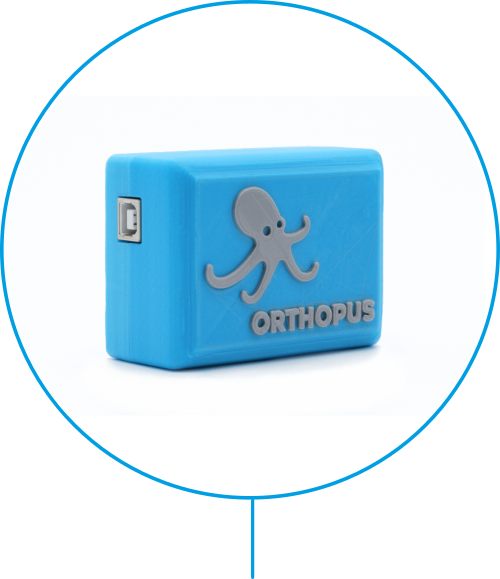 Prosthetics tools to make himself : tool holder, guitar pick holder, tennis ball holder, and myocoach training device.