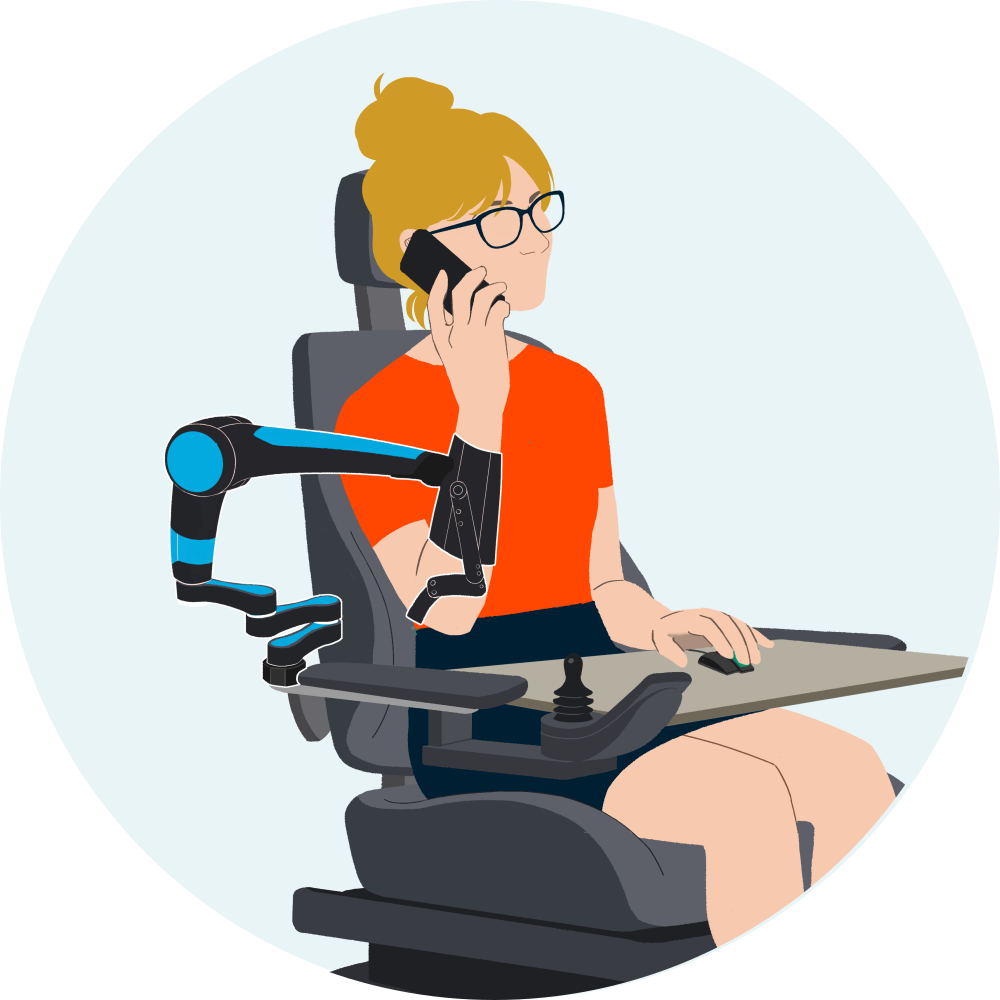 ✔️ Conserve your ENERGY and reduce your fatigue

✔️ PRESERVE your muscles and joints

✔️ Gain in AUTONOMY and in time

✔️ Take part in more ACTIVITIES
✔️ Be REACTIVE in challenging situations

ORTHOPUS is developing a range of assistive robotic devices for arm mobility.
Our goal: meet all needs regarding arm movement assitance.

Motor disability, work-related musculoskeletal disorders: our devices are designed to be used at home, at work, in healthcare facilities, at all stages of life.

Designed to move your arms with LIGHTNESS
Suitable for
ADULTS AND CHILDREN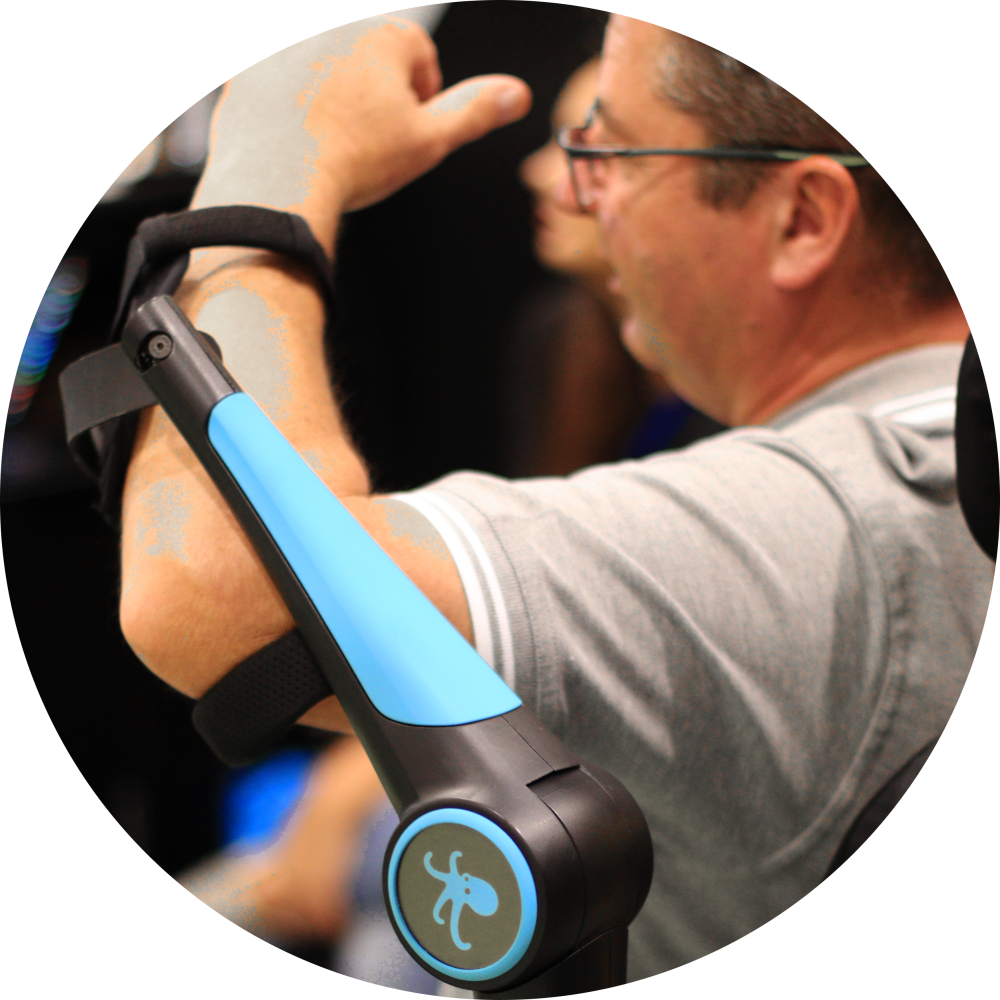 The ORTHOPUS Supporter is an innovative robotic arm support. It facilitates vertical movements by reducing the arm's weight.
Designed for people with limited strength, it cancels out the physical effort to lift the arm and perform all the gestures of daily life: eating, lifting objects, phoning, etc.
Customizable colors

Motorized robotic device
Mountable on electric wheelchair or on a table
2 modes: free and stationnary
AVAILABLE
The ORTHOPUS Partner assists your arm to move upwards, backwards and forwards. Grap objects above, move something in front of you, the ORTHOPUS Partner supports your arm weight.
3 motors

Mountable on electric wheelchair

Customizable

4 arm brace sizes (S, M, L, XL)
Made in France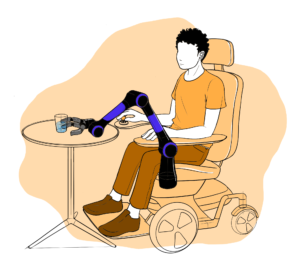 The ORTHOPUS Explorer is a robotic arm does all arm and hand gestures thanks to 6 motors and a gripper. With it, you can reach, grab and manipulates objets.
6 motors
Mountable on electric wheelchair
Customizable
Six-axis movement
collaborations scientifiques
For the development of these devices, we are working with researchers and health professionals
L'ESEAN AFP France Handicap, a healthcare facility dedicated to children and teenagers, brings its expertise in mobility impairment. The first ORTHOPUS Supporter prototype has been co-developed in 2020-2021 with Pierre, a patient-user, from the ESEAN.
The project is also supported by the AFM Téléthon, national organization fighting neuromuscular diseases, and the Raymond-Poincaré Hospital (APHP Paris), specialized in neuromuscular disabilities.