ORTHOPUS is developing a range of modular robotic solutions for people in wheelchairs whose mobility is impacted by the loss of an upper limb and/or muscular weakness: arm supports and a robotic arm.
AN ADAPTIVE,
MODULAR AND
AFFORDABLE RANGE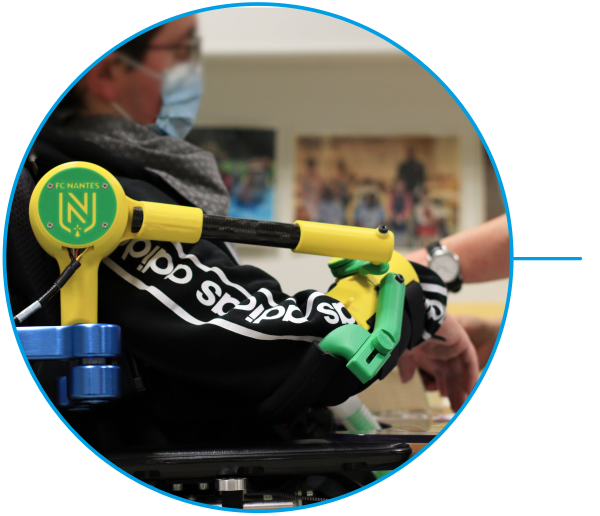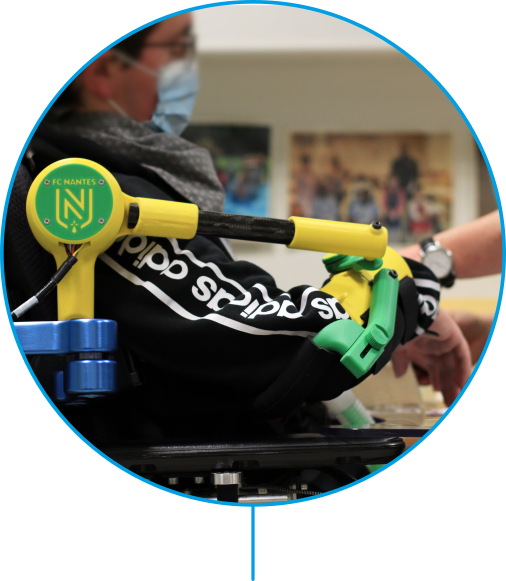 The ORTHOPUS Arm Support is a customisable solution which provides the user autonomy and optimal comfort at an affordable price.
This arm support will be available in several versions, with one or few motors, in order to be adaptative to special needs of each user, their body type, their disability and its evolution through time.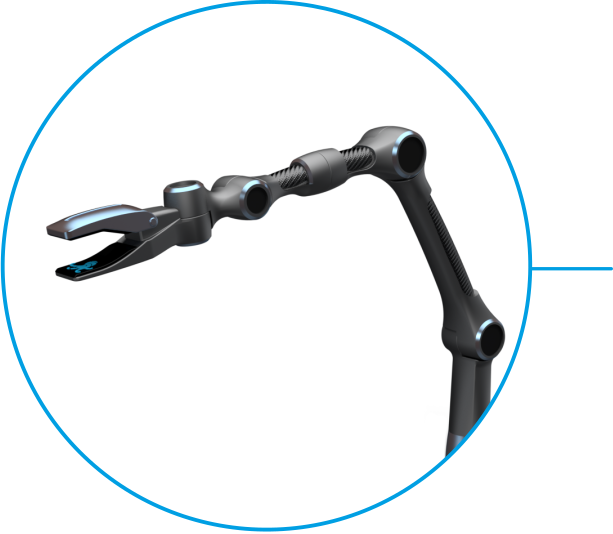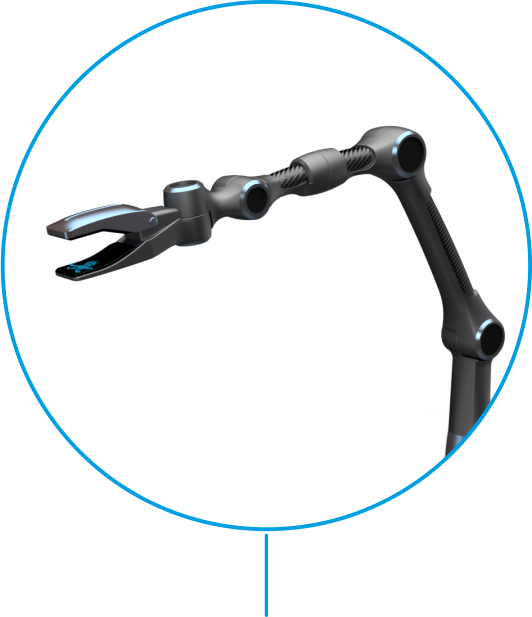 Dedicated to people in electric wheelchairs, the ORTHOPUS Robotic Arm provides access to autonomy and improves the quality of life for people whose upper-limb mobility is partially or completely restricted to perform everyday life activities. Fitted with cutting edge technology, this assistive arm is directly brought into the wheelchair and provides a level of fluidity and versatility which is close to that of a human arm.
For the development of the arm support  and the actuator of this range of solutions, ORTHOPUS collaborates with IRT Jules Verne, industrial research center for Advanced Manufacturing, and Kickmaker, a consulting agency specialised in the industrialisation of high-tech products.

Between june 2021 and may 2022, these partnerships aims to develop technological parts for a first functional arm support prototype, with:
– researching components
– designing a test bench
– optimizing kinematics, which means motion trajectories of robotic assistants optimization (grabbing a glass of water and bring it to the mouth, for example)