ORTHOPUS is developing a range of modular robotic solutions for people impacted by an upper-limb muscular weakness, or mobility loss.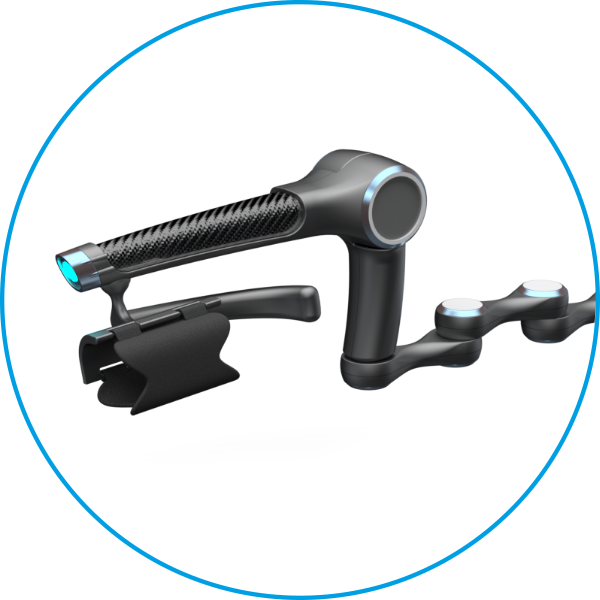 SUPPORTER – Arm support
Available in spring 2022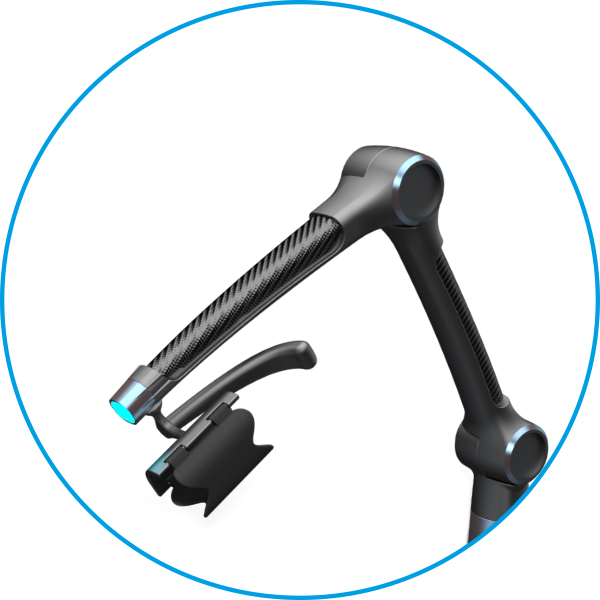 PARTNER – Arm support
Available in fall 2022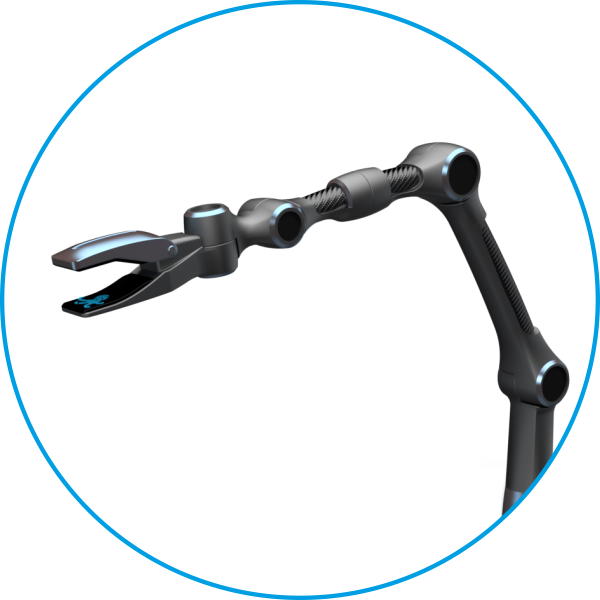 EXPLORER – Robotic arm
Available in 2024
MOVE MORE EASILY
GAIN IN AUTONOMY
STAY IN MOTION
Our assistive robotic solutions relieve your arms by facilitating their motion or taking over to reach, grip and handle all you need in your dailylife.

For the development of these solutions, we are working in conjunction with health and research skateholders.
L'ESEAN AFP France Handicap, a healthcare facility dedicated to children and teenagers, brings its expertise in mobility impairment. The first arm support prototype has been co-developed in 2020-2021 with Pierre, a patient-user, from the ESEAN.
The clinical trial will be managed by the APHP, as the sponsor, and it will take the shape of a comparative performance study with ESEAN and Raymond Poincaré Hospital's patients.
The project is also supported by the AFM Téléthon, the French Muscular Dystrophy Association which initiates innovative actions to fight neuromuscular diseases, and the APHP' hospital Raymond-Poincaré, specialised in children and adults with muscular diseases caring.
For the development of this range of solutions, we collaborate with IRT Jules Verne, industrial research center for Advanced Manufacturing, and Kickmaker, a consulting agency specialised in the industrialisation of high-tech products.
These partnerships aims to develop technological parts for our solutions:
– researching components
– designing a test bench
– optimizing kinematics, which means motion trajectories of robotic assistants optimization (grabbing a glass of water and bring it to the mouth, for example)